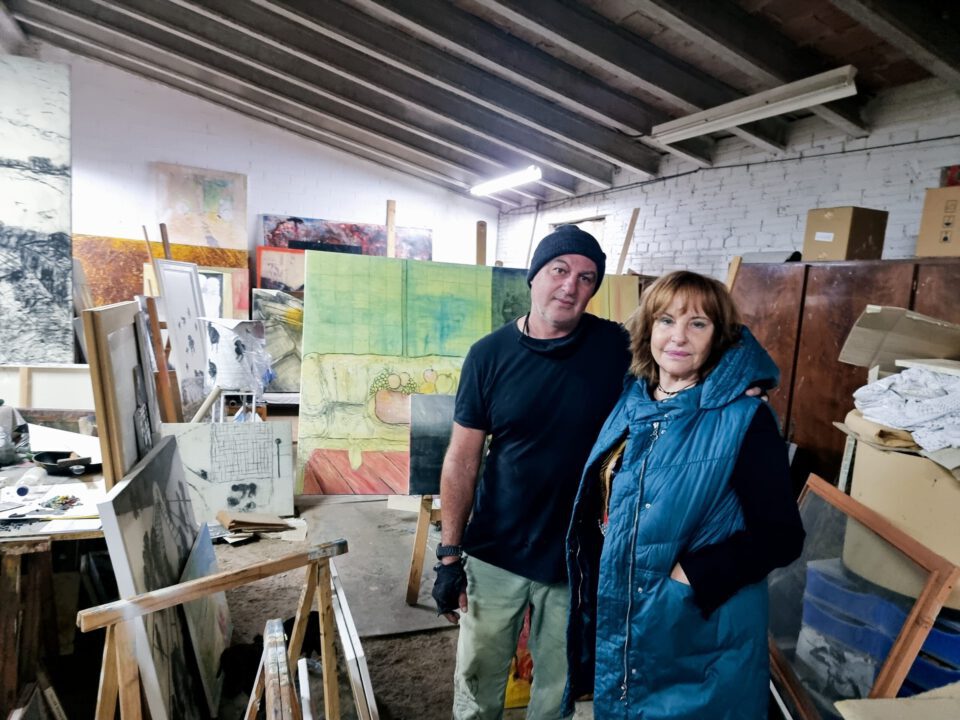 We visit the workshop of the artist Gregorio Iglesias, Borges Blanques, Lleida.
His works are almost always marked by his own feelings, which he captures with a firm stroke with his brush. His technique is markedly gestural and moves between figuration and abstraction.
Thus, his language cannot be separated from his experiences, as he is an intrinsically emotional artist. Who is interested in the constant experience, the novelties and the emotions that their travels and their day-to-day life give them. His works are almost always marked by his own feelings.
Each series of works leads the viewer to feel a whole cluster of different and universal sensations and feelings.
As the art critic Josep Miquel Garcia says "Gregorio Iglesias is one of those painters for whom Art is a system of life. There is no other argument to face day to day than the need to paint , of entering the workshop and arranging the surfaces of the canvases and papers to express themselves. It is, thus, a work that springs from the bottom of a lawyer being living inescapably twinned with his artistic production. It was already like that since its beginnings, and it continues to be so now with the accumulation of experience and the past time.
With these foundations, his work is about himself, it is like a constant self-portrait… His landscapes and his concerns, and his vision of the world, are often monochrome, or slightly tinted with colors. When he represents the Garriguen olive trees they look like planted men, and when he is freed from his dreams he makes silhouettes of the characters he sees, human forms that overwhelm us with their blackness or that give us a paternal hand. This is his alphabet, the gesture and the human condition."
For more information about the artist Gregorio Iglesias, at Espai Cavallers Gallery Lleida.