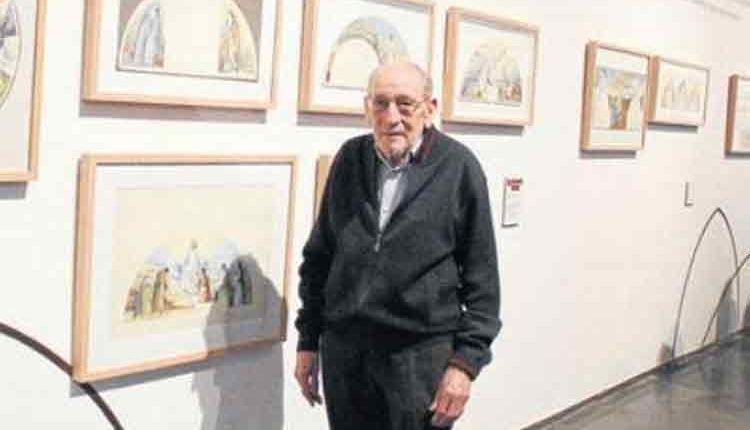 Víctor Pérez i Pallarès (Lleida, 24 May 1933 - Lleida 4 July 2018)
A graduate in Fine Arts, he was a disciple of Teodoro Miciano, Antoni Ollé i Pinell and Francesc Labarta. He held numerous solo and group exhibitions of engraving and painting. As well as mural paintings, in various civil and religious buildings in both Catalonia and Aragon.
The artistic trajectory of Pérez Pallarés, began in this city. He studied Fine Arts. He later moved to Barcelona, ​​where he took an active part in the cultural and artistic life of the time. He received several awards and recognitions. After expanding his studies in Paris, and having exhibited at festivals both nationally and internationally, he devoted himself for more than 20 years to teaching. The exhibition of his sketches will allow the visitor to know the process of creation of the work of this expressionist, austere and truthful painter, considered one of the main representatives of Catalan informalism.
HISTORY:
Granted a scholarship by the Maillol Center of the French Institute, he resided in Paris for seasons between 1950 and 1958. In 1964 he joined the Cogul Group. Influenced by action-painting. He described his painting as abstract expressionist and excelled especially in engraving and murals. These include the Paeria de Lleida, the Palau de la Diputació de Lleida and the Iglesia del Carmen.
He has exhibited in Lleida, Barcelona, ​​Valencia, Zaragoza, Madrid, Málaga, Lausanne, Florence, T'aipei, Buenos Aires and São Paulo, among other cities, and also at the fifth biennial in São Paulo and the third in Alexandria.
He was also a teacher at the Episcopal College of Lleida, which in 2015 dedicated the classroom of the artistic baccalaureate of the center, and director of the Museu Morera de Lleida (1975-83). Among the awards received are the first prize for engraving from the School of Arts and Crafts (Llotja) in Barcelona (1955). The Watteau Prize for Engraving, awarded by the French government (1958). The painting prize Morera Medal of Lleida (1963 and 1973) and the Medal for Cultural Merit of Lleida City Council (2015).
For more information on the artist Víctor Pérez i Pallarès at the Espai Cavallers Lleida gallery