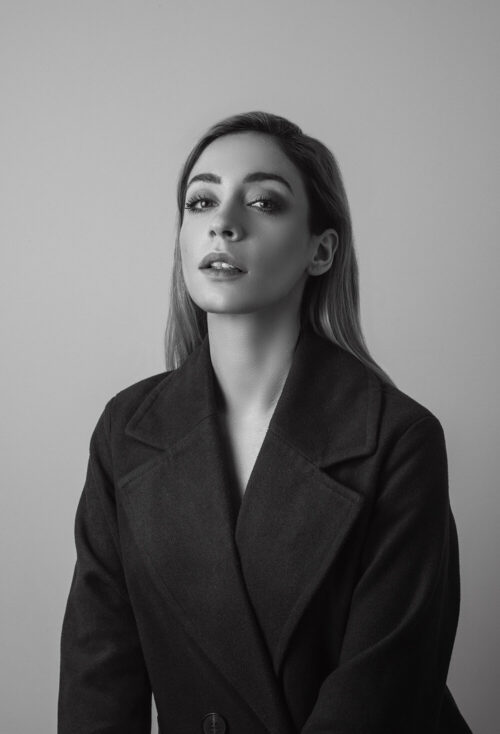 The artist Lídia Vives (1991, Lleida) graduated in Fine Arts and artistic photographer.
His work is characterized by the pictorial atmosphere, the use of color and the dreamlike character that he manages to convey.
Currently living in Barcelona, ​​she is a photographer and visual artist who has seen her work published in magazines such as Esquire and Vogue Italy and has been exhibited in numerous galleries, fairs and museums such as the Louvre in Paris. In addition it collaborated with several musical groups, emphasizing the Spanish band Love of Lesbian.
He has traveled around the world presenting his work since his first exhibition, in 2013 and has received various international awards.
Heavily influenced by Italian Renaissance and Baroque artists, as well as some of her contemporaries, Lídia's work is characterized by the pictorial atmosphere she uses when dealing with current issues, often using self-portrait. She is also known for hiding Easter eggs in her photographs, prompting the viewer to see further into her work.
An aspect also to emphasize in its work is the moment at which it creates an image, already in the technical effect and the anecdote. He is interested in people interpreting his photography, he creates doubts. This makes the viewer forced to look at it for a while and delve into the story. The idea is that it is disturbing, that it looks like the character will move at any moment, that
make it clear that they are only the frame of a sequence. He does not want to create scenes, but new worlds.
EXHIBITIONS
The artist Lídia Vives has also participated in various exhibitions, such as: "Old Summer Memories", Fifty Dots Gallery, Barcelona, ​​Spain (2020), A&D, A d'Art and D de Dona, Galeria Espai Cavallers, Lleida, (2020) "Miami Photo Fair", Limited Edition Gallery, Miami, USA (2019), II Miro & Art Contest, Real Cercle Artístic, Barcelona, ​​(2019). He has also collaborated in various magazines and publications, such as: "Monochrome Photography Awards", International Black & White Photography Contest 2020, "Trierenberg Super Circuit 2020", Quintessence 2000 - (2020).
For more information on the Artist Lídia Vives at Espai Cavallers Gallery